My new boss is a Christmas freak. No kidding, she's obsessed. I did not know this in the interview - it might have changed things.....
I have now managed to add fuel to that fire, at the same time as selling my first quilt - how exciting is that!
My Cherry Christmas quilt that I started last year and couldn't finish because of a poorly sick Janome is now finished, quilted (although not without great fabric-creeping suffering) bound, rolled up and tied with a big red ribbon, and delivered.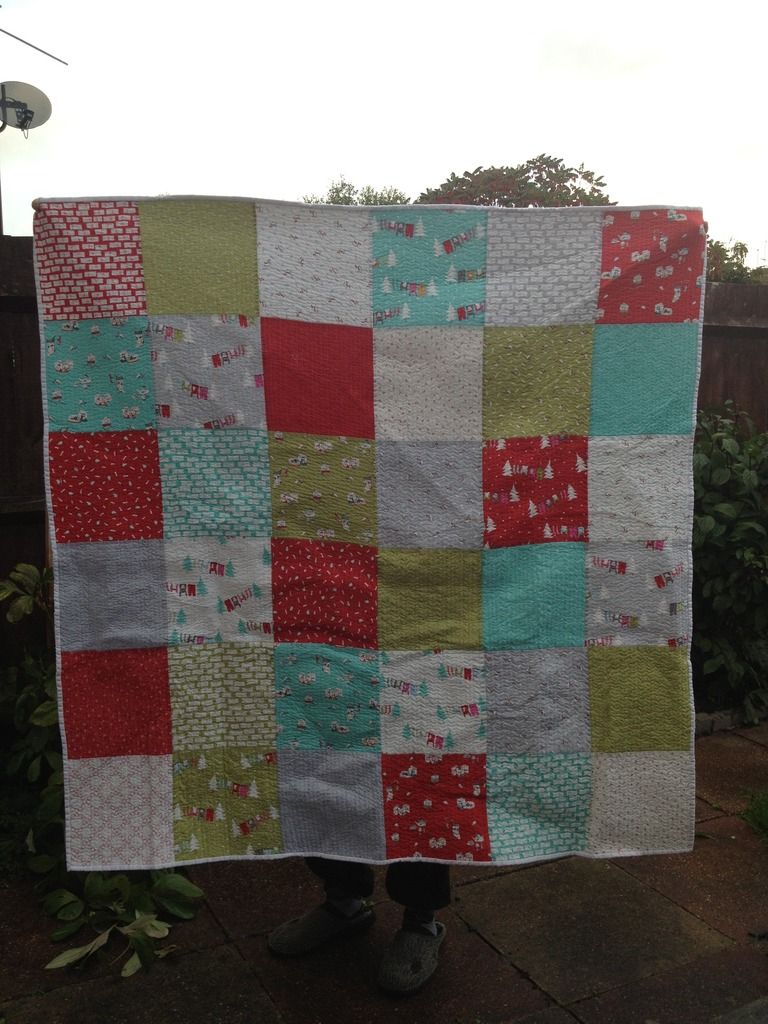 And she couldn't be happier! I took it in on Monday after my week off and every time I turned round (she sits behind me) she was cuddling it! It is now apparently already in use on the sofa, and an order has been placed for a table runner, 6 placemats and coasters.....
All I have to do now is make another one for me.....
Quilt stats:
Size - 58" x 58" roughly

Fabric - Cherry Christmas by Aneela Hoey with Kona White backing and binding

Pieced and quilted with Aurifil 50wt, quilting at around 1/4" - 1/2" apart