Today I've got one of my favourite finishes to show you, and a giveaway from Annie at The Village Haberdashery to help me celebrate it.
Back in July I had a great time at the second Fat Quarterly Retreat. Due to circumstances, I was very late booking, but was lucky enough to still be able to sneak places on some fantastic classes, including Katy Jones' Triangle City EPP.
Now, after a cushion made in my teenage years, I've had a very strong aversion to EPP and hexagons, but I thought if anyone was the girl to get me over that, it was Katy. (Actually, I thought the HST class I went to in April was such a giggle, it would be worth suffering through EPP, 'cos Katy would be a blast!)
So I precut the fabric ready before the class - my policy of only using stash fabrics for the retreat lead me to choose Michael Miller's Mirror Ball Dots, and I was therefore determined to finish it after Retreat.
Initially I made some false starts and nearly gave up.
Then it got christened Radioactive Porn Star for some fairly obvious reasons, so a rethink was in order, and I nearly gave up again.
But I recut the triangles and in a rainbow state of mind off I set again.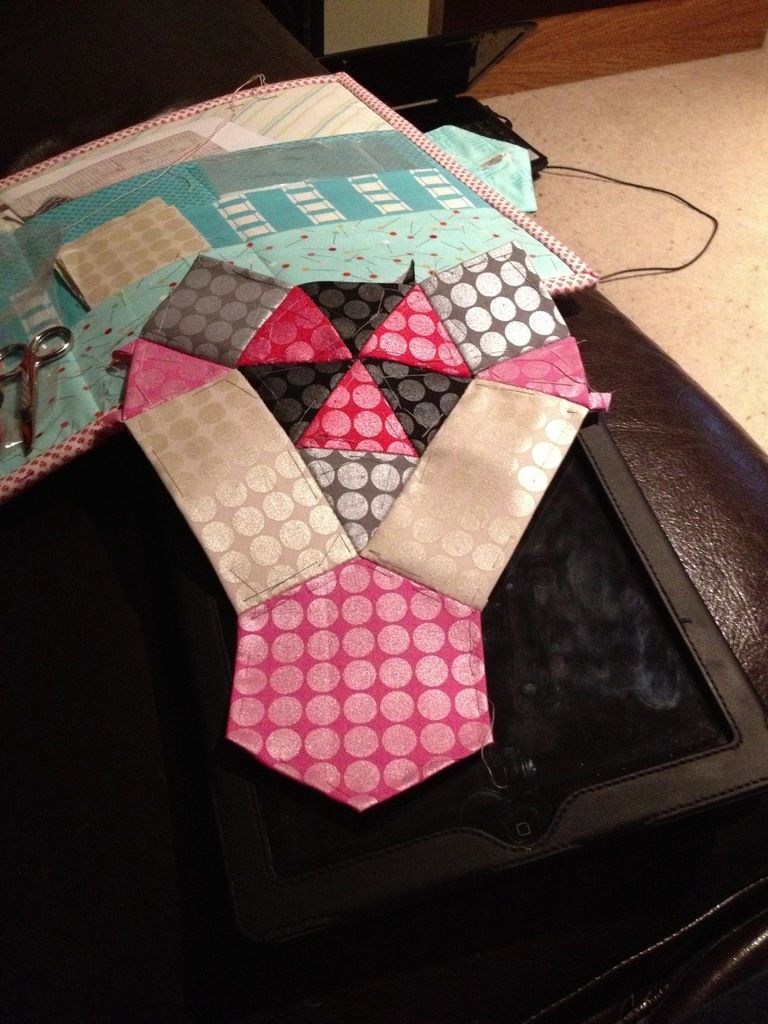 And here is the finished EPP. It reminded me of the lights on fairground rides or roller coasters, hence it's new name of Fairground Attraction
.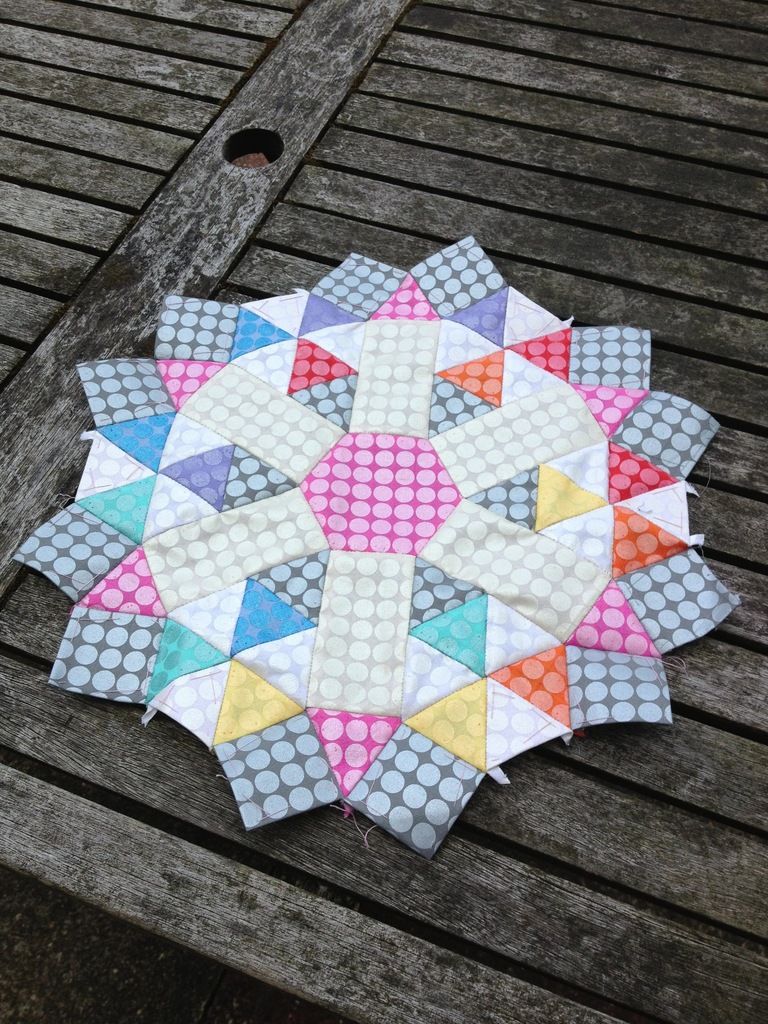 I decided it needed a plain rich coloured backing, and navy blue won over purple. I quilted it by stitching in the ditch with Aurifil 50wt in white, and then echo quilted it with some navy blue Gutermann thread I happened to have lying around.
To bind it, I used scraps of the Mirror Ball fabric in the same colours as I used in the Triangle City block.
And here's the giveaway part - Annie's has very generously offered a FQ bundle of Mirror Ball dots to one lucky winner! Now some might call this planning, but by coincidence Katy featured these fabrics on her blog today too.
You have three chances to win:
1) follow my blog and leave me a comment telling me you've done so.
2) sign up for Annie's newsletter on the shop website and then leave me a comment telling me you've done so. (Click here for an image of where to subscribe)
3) tweet, blog or Facebook a link to the giveaway and then leave me a comment telling me you've done so. (I'm @Pennie_J_H on twitter)
I'll leave the giveaway open for a week and draw the winner on Sunday 8th September. Good luck!