I can't believe it's September already! With one thing and another August was a busy month sewing wise, with wedding outfits, finishing projects and starting new ones. So here goes....
A family wedding mid-month prompted a flurry of stitching with a new frock, two new purses (1 for each outfit I had to choose between), and a tie for the other half made from my hoarded Birds and the Bees by Tula Pink.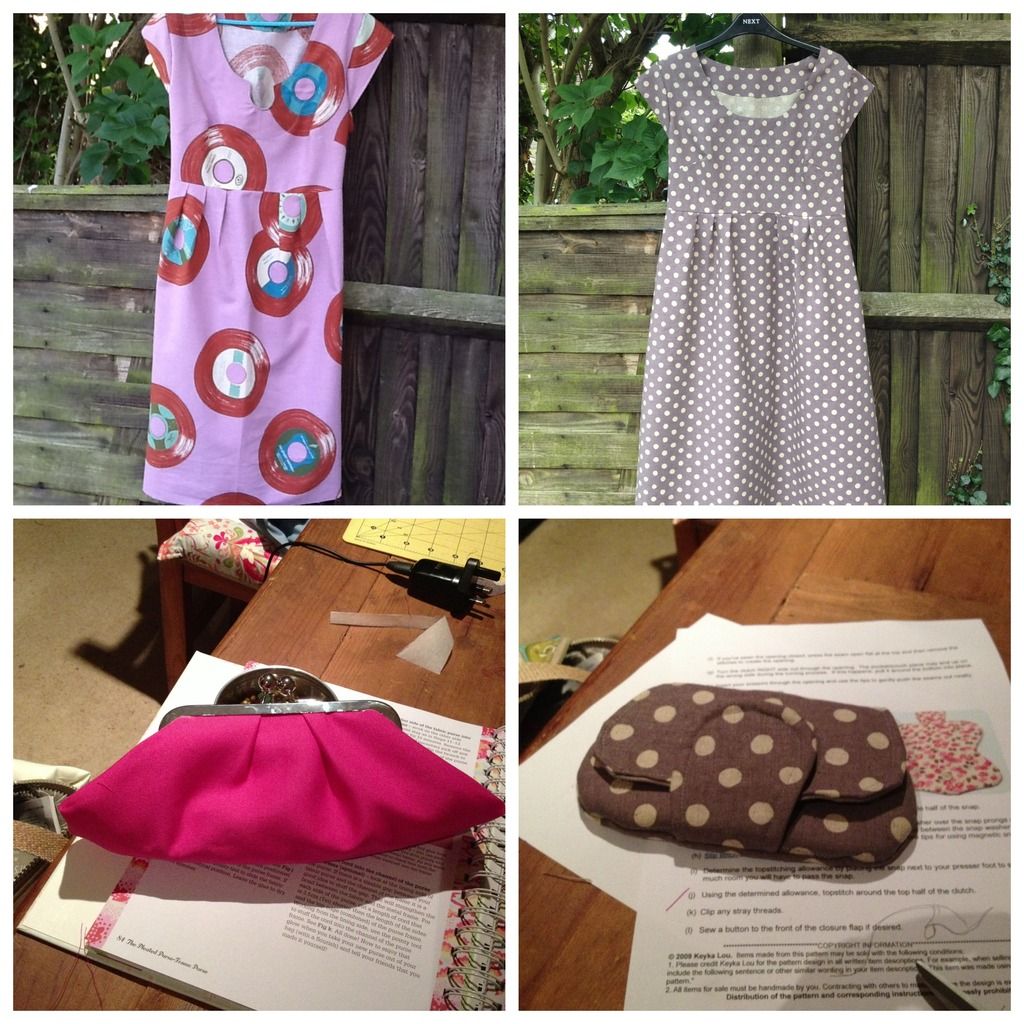 Then there was the wall hanging I'm mid-way through for one of my sisters. She wanted a beach scene, so I drew on the improv teachings from Lu Summers at the Fat Quarterly Retreat and made this up, using Kona solids and all pieced with Aurifil 50wt - my new favourite thread now I know how to stop my machine rejecting it!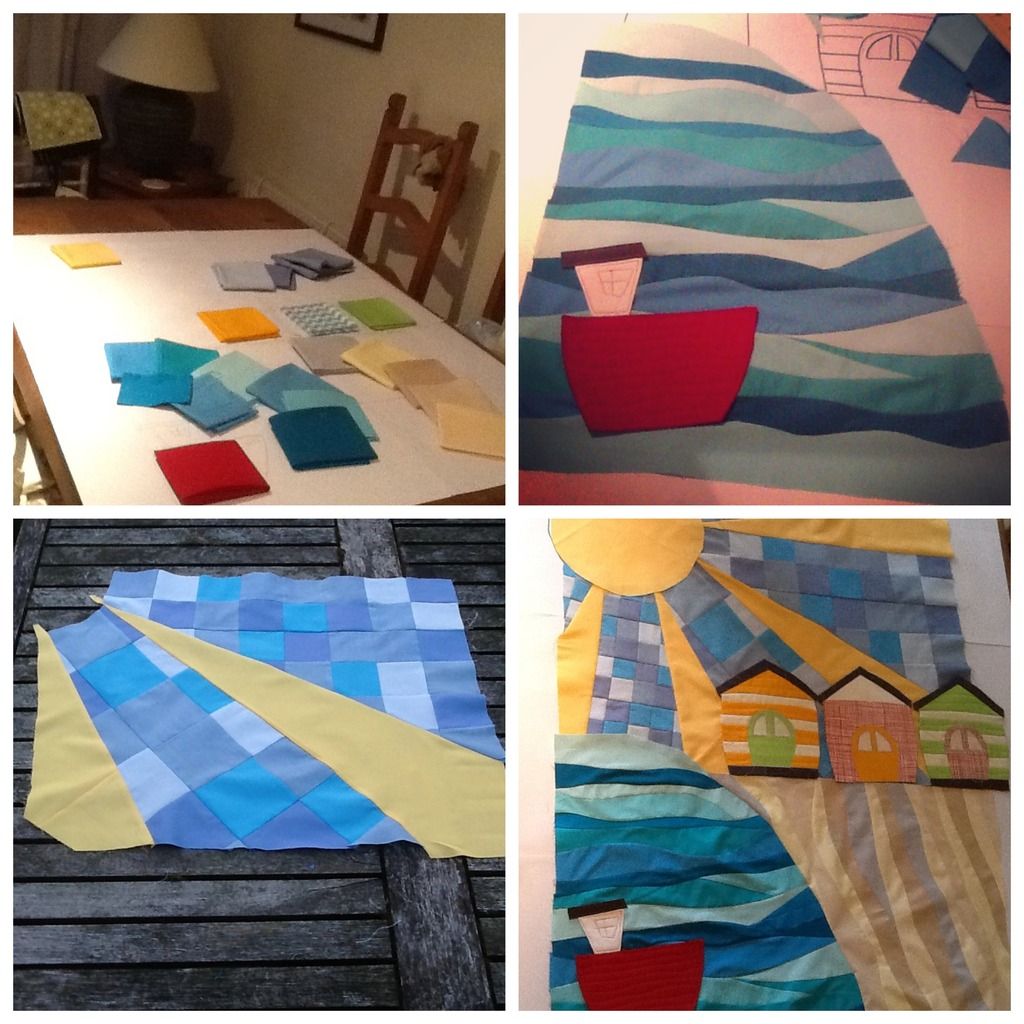 While I'm waiting on spray baste for that one, and deciding on a backing, I got going on the quilt for another sister (yep, we're never ending!) this time made from Melody Miller's various Ruby Star collections. I've been wrestling with the best way to display her fantastic designs with the huge motifs and eventually decided on super-size hexes. Photos of this on Instagram lead to my most exciting quilt related experience when Melody herself commented how much she loved it!
And last but not least is Fairground Attraction, my mini quilt made from the Triangle City EPP block I started with Katy Jones at FQR, in Mirror dots, and posted today on the Aurifil Facebook page and tweeted by Alex Veronelli himself! What a weekend! Thanks to Kelly at Jeliquilts for letting me know it was up there along with her fabulous Rainbow quilt.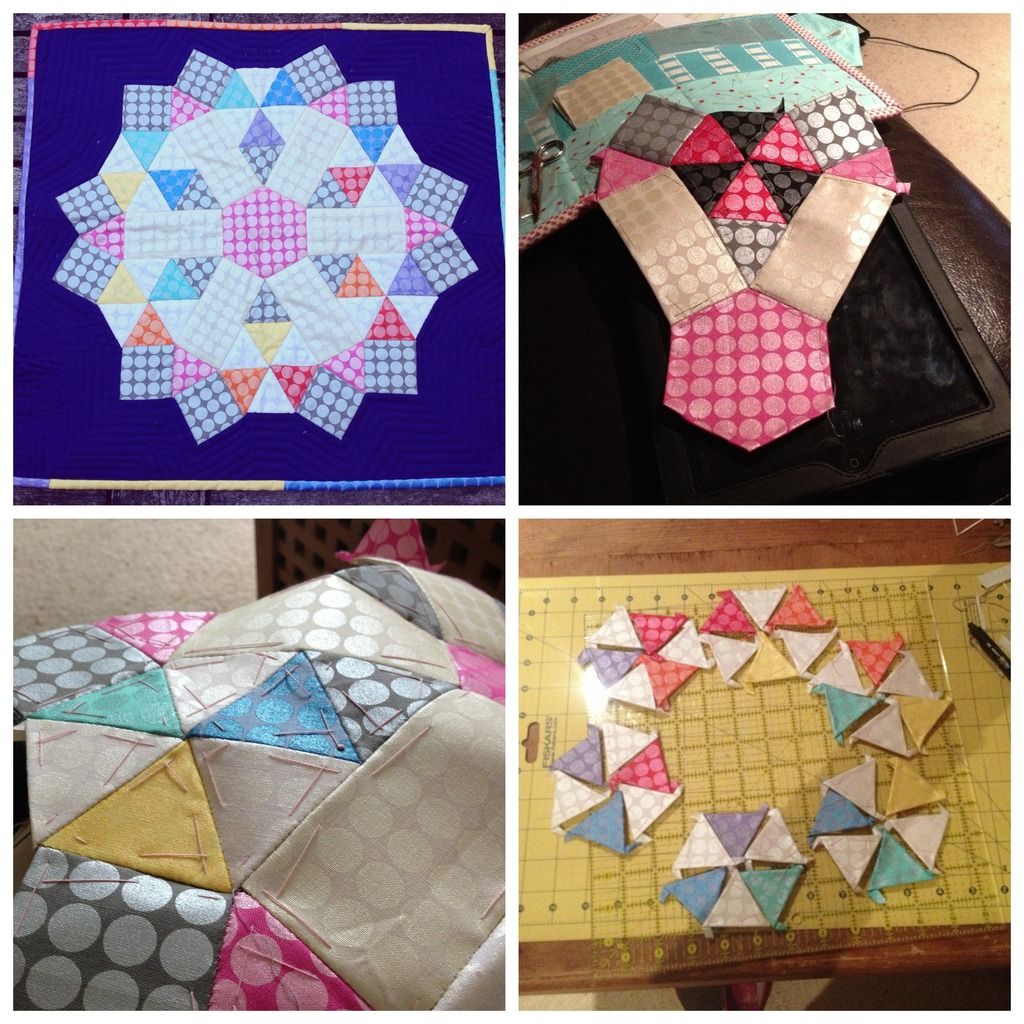 Last but not least, I currently have a giveaway running in conjunction with The VIllage Haberdashery, so just click here for more details.
Linking up with Lynne over on Lily's Quilts for the Fresh Sewing Day. And by the way, according to Aurifil, this month is National Sewing Month, so let's do it proud!